Digital registrations with Zenegy's employee app
The Zenegys App is an experience you won't miss out on
All employees deserve the best payroll experience possible. Give your employees a better and more professional experience regarding their pay by using Zenegy's Employee App. Everything you need is gathered in one place, where all registrations can be made both effortlessly and fast. This gives employees the best overview imaginable, with the most accessible way of registering hours, mileage, absence and more.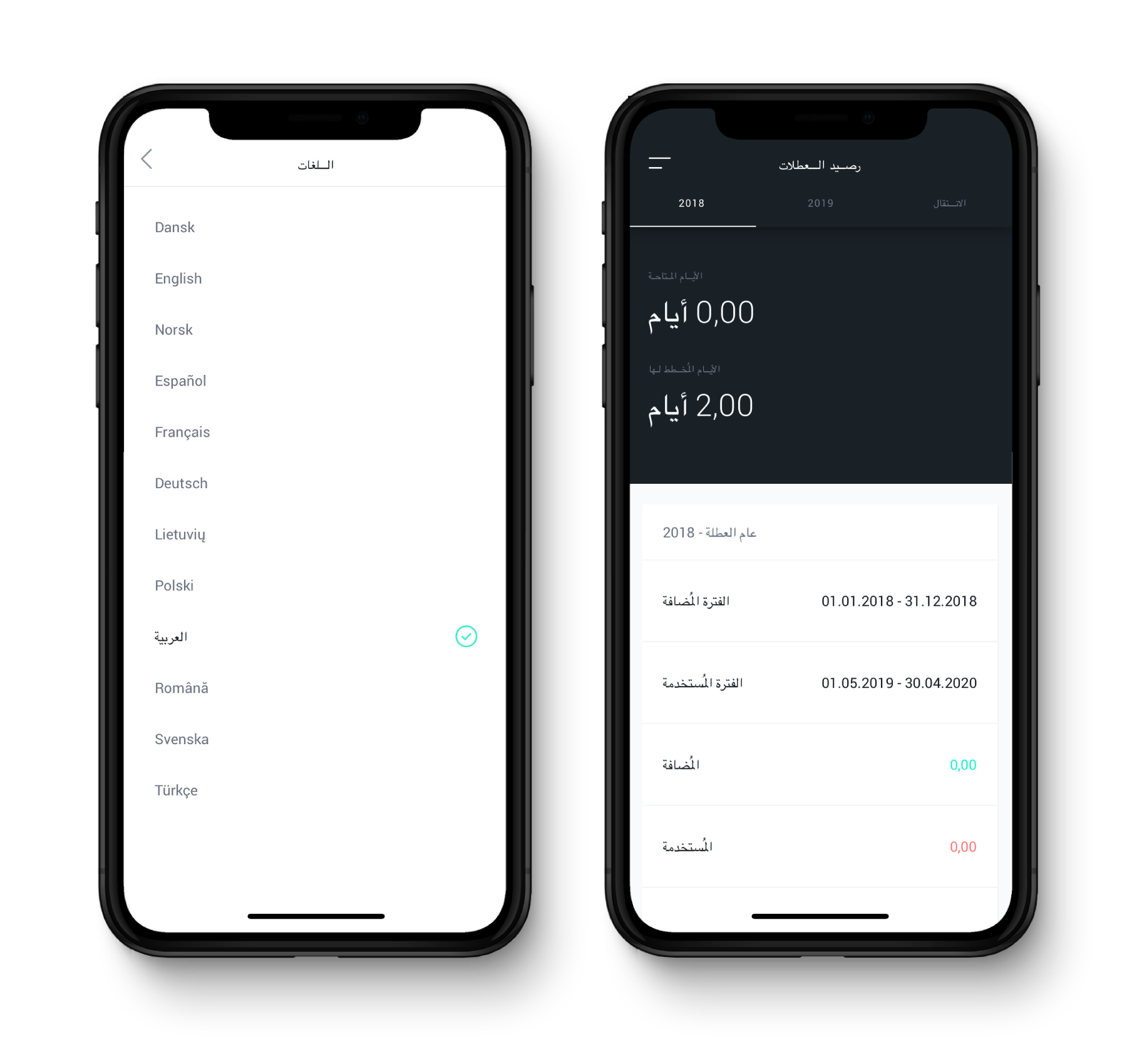 Your salary in 12 different languages
The Employee App is available in 12 different languages. Understand all elements of your payslip and other useful information in English – Danish – Norwegian – Spanish – French – German – Lithuanian – Polish – Arabic – Romanian – Swedish – Turkish.
Write a personalised note to an employee, or a universal note to all employees, when managing your payroll. Spice up your notes with smileys and emojis that will be visible on the payslips in the Employee App.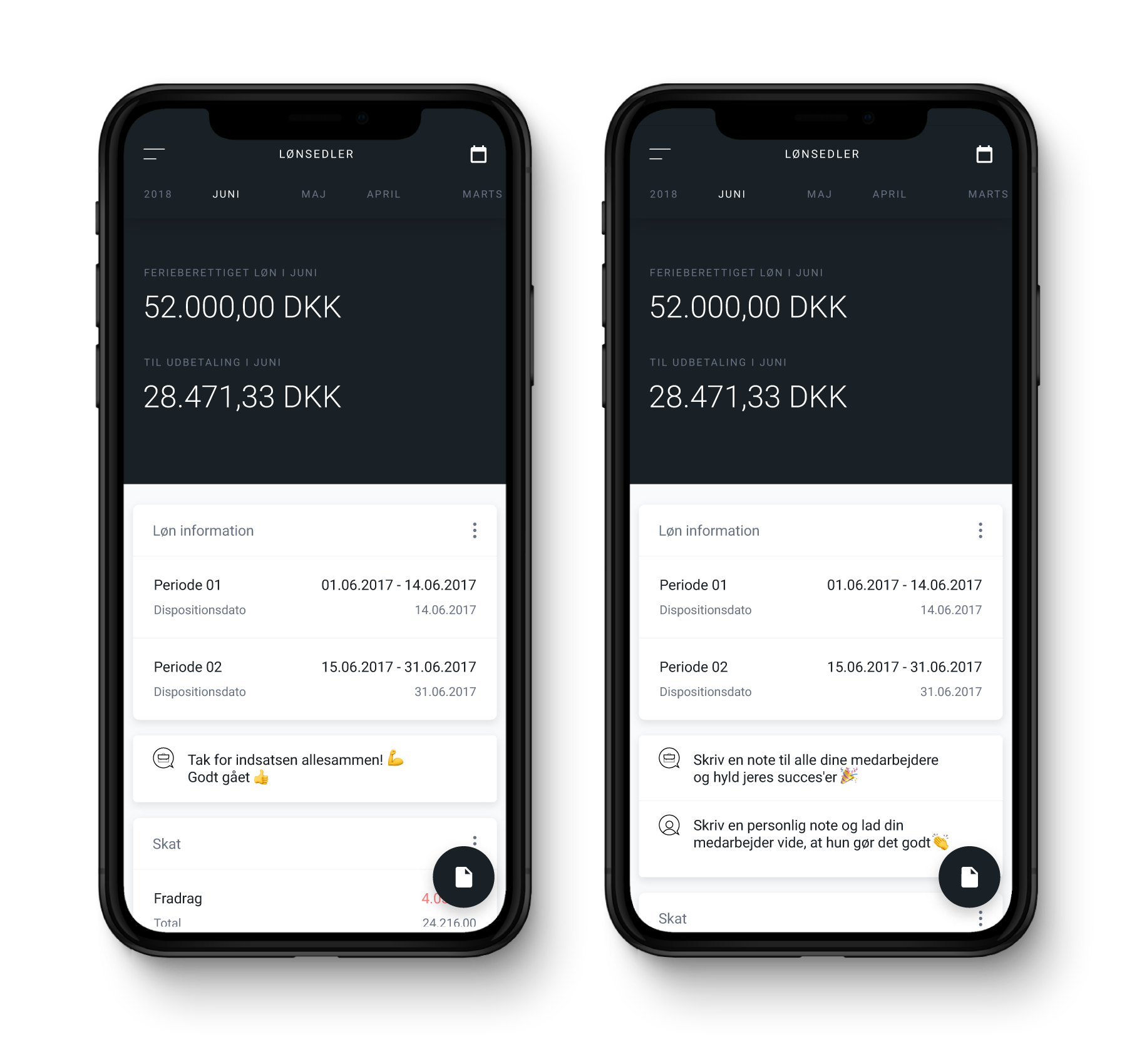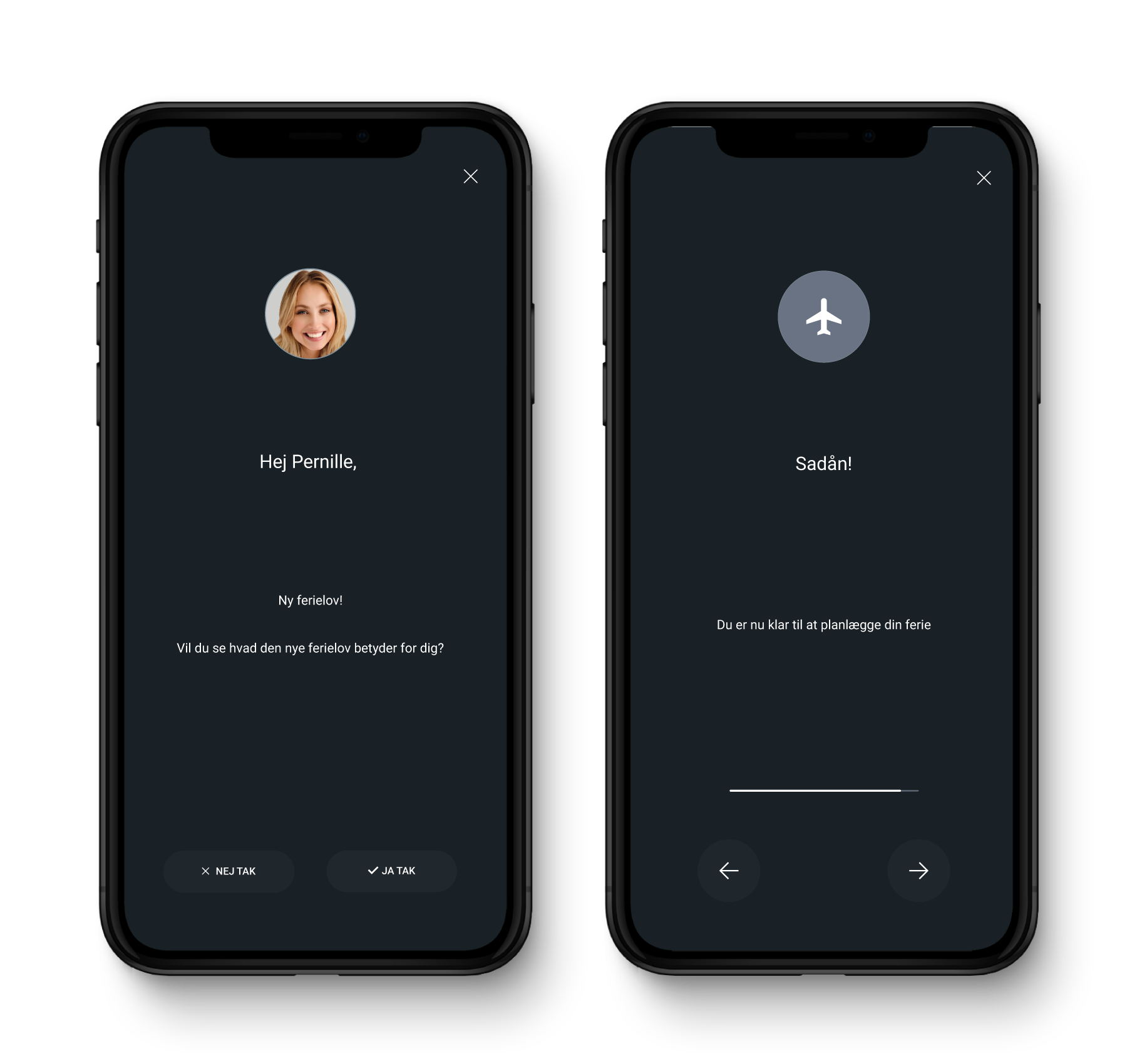 Personal Holiday – Act counselling and guidance
With the Zenegy Mobile App, it becomes easy to understand the new holiday act, the transition period and the "frozen holiday". Employees get personal guidance in holiday entitlement and holding periods, as well as the number of earned and used days of holiday they have. The counselling is tailored to the individual, meaning it's based on the employees actual balances.
Holiday entitlement balance
Fully updated overview over the employee's holiday entitlement balance. The employee can follow both used and earned days of holiday entitlement for each, specific holiday year. On top of that, they can see an updated overview of their holiday entitlement earned during the transitional year.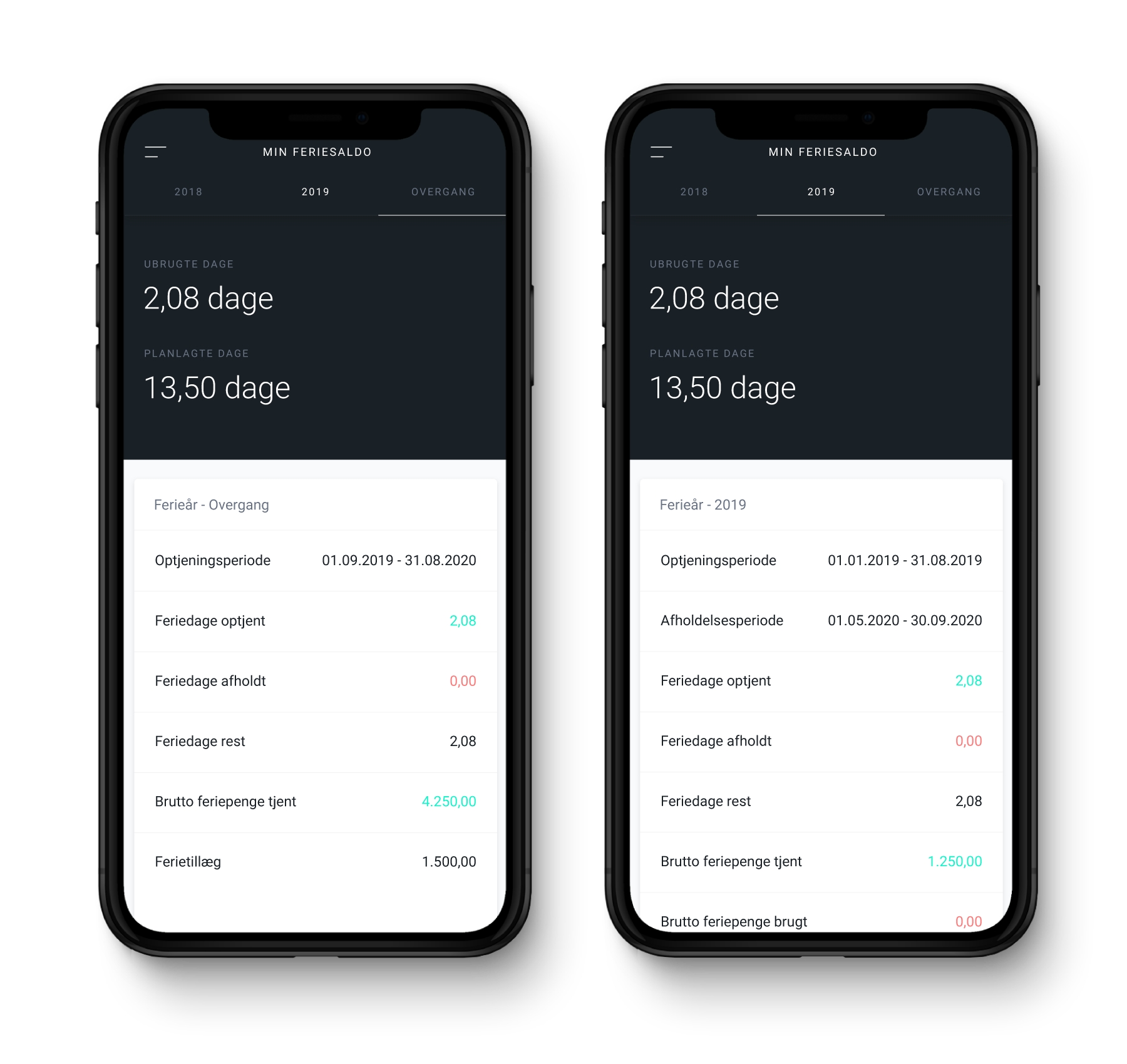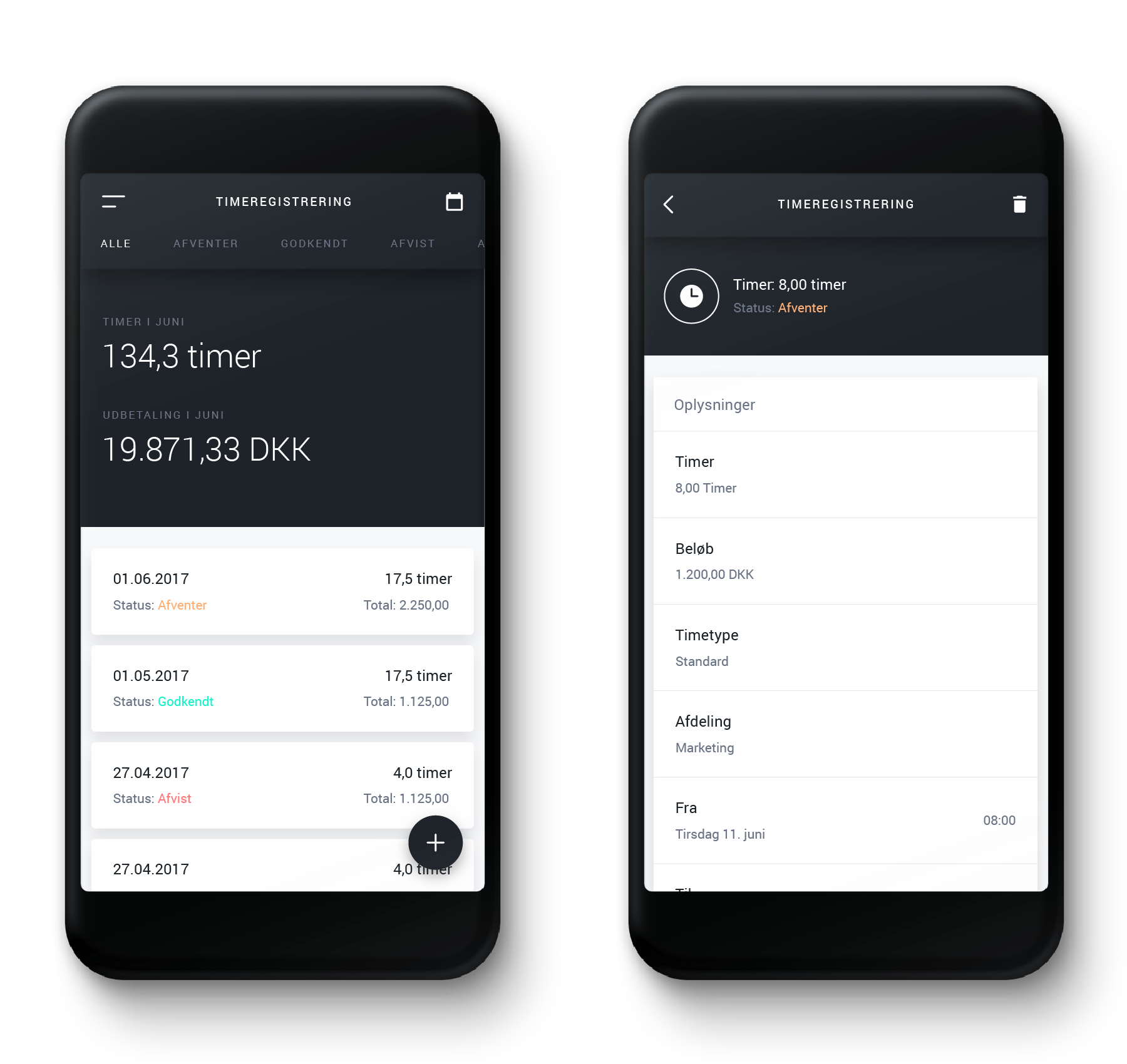 Let your employees register their own hours using the Employee App, making the registration of hours easy and hassle free.
Employees can register hours for a project by adding a project ID and attaching files to the specific registration.
Get the full overview of your pension. Here you can see the payments to your pension fund in a sleek and interactive design.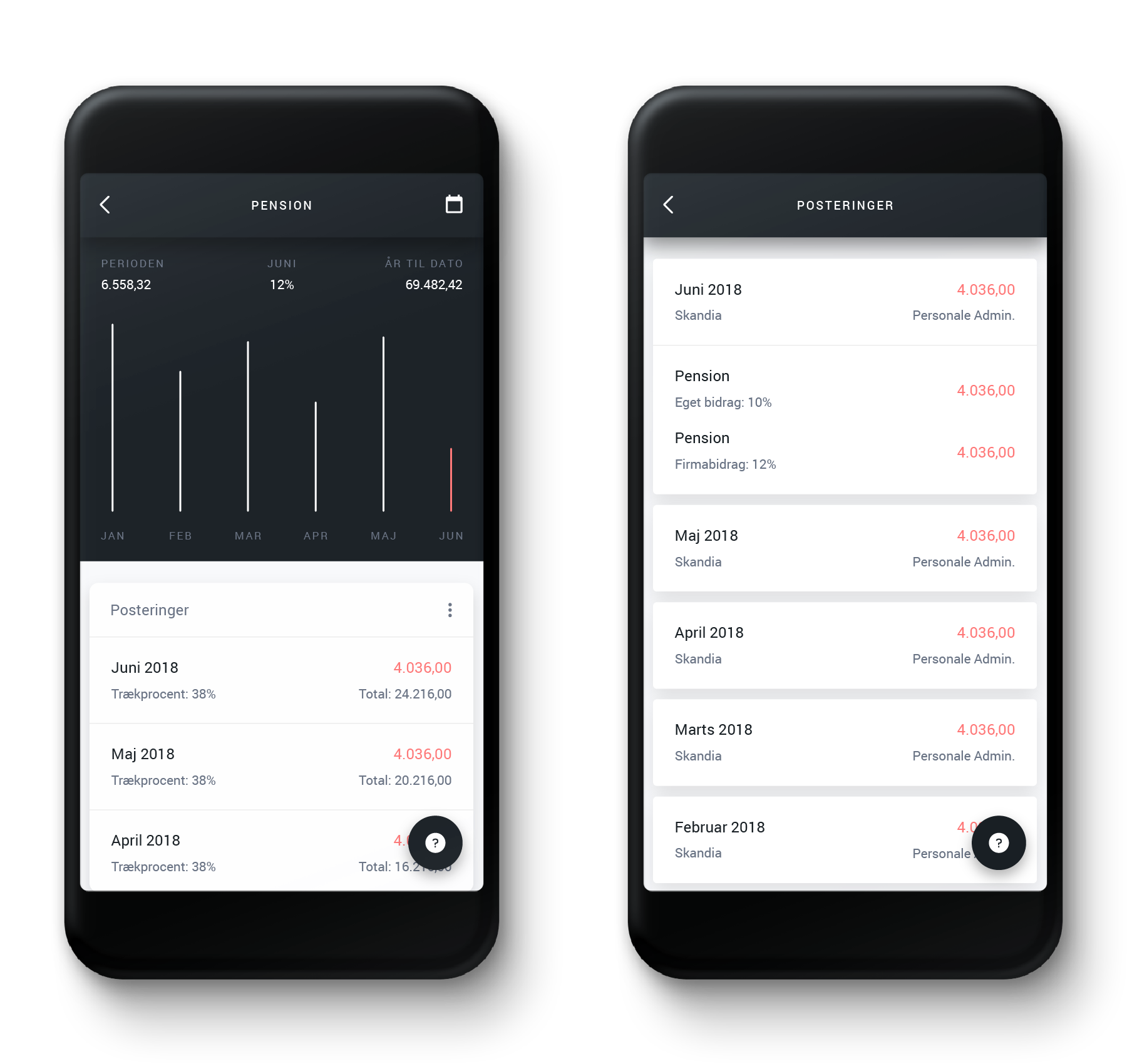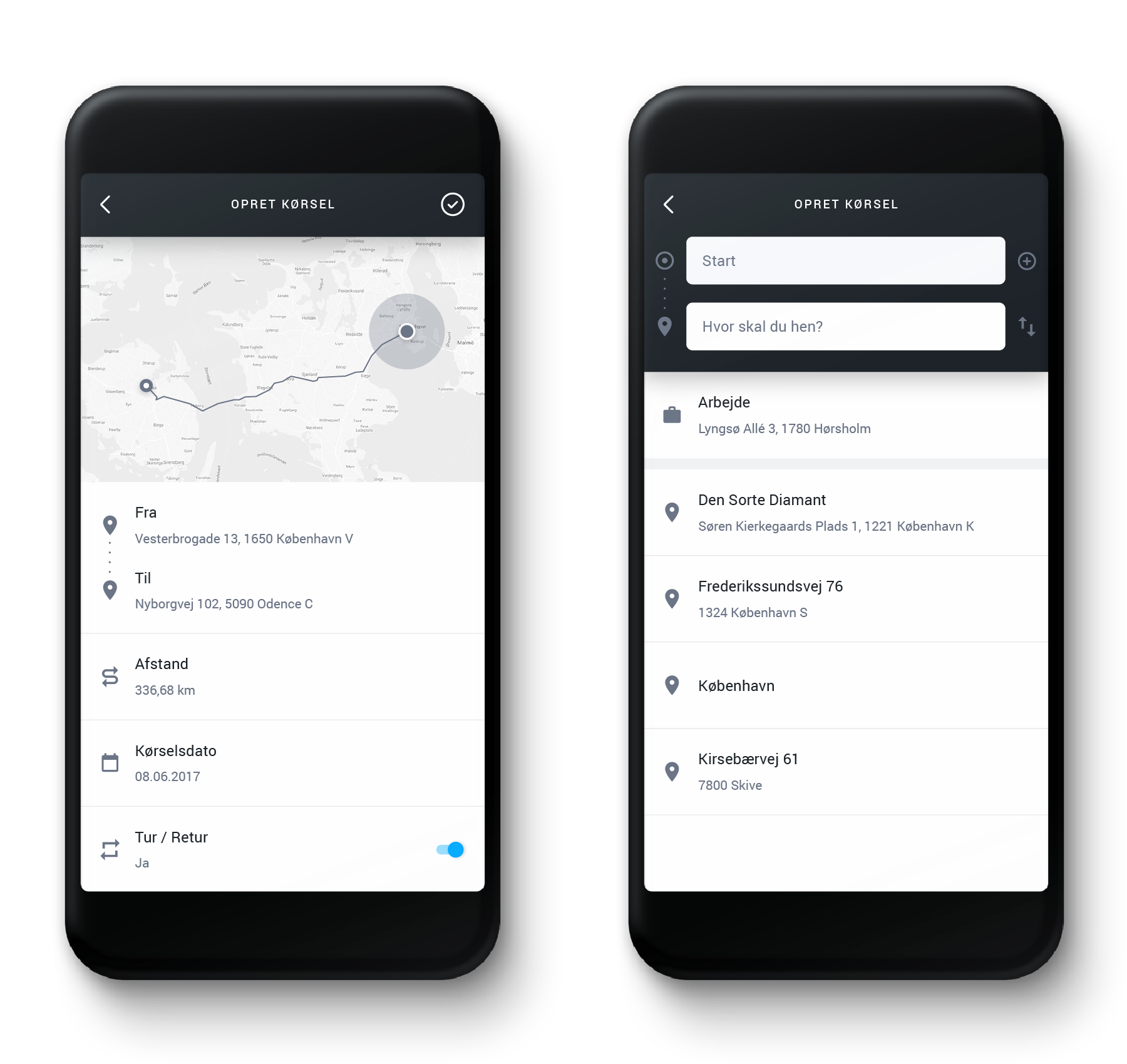 Easy recording of mileage
Avoid the hassle of registering mileage and let Zenegy do it for you. All you need do is provide the "from" and "to" location of your route – then Zenegy will take care of the rest and make sure the mileage logs are always correct. It seems like magic, but it's just Zenegy.
Now your holiday is never more than a click away. Request for annual leave and get notified as soon as your request has been approved.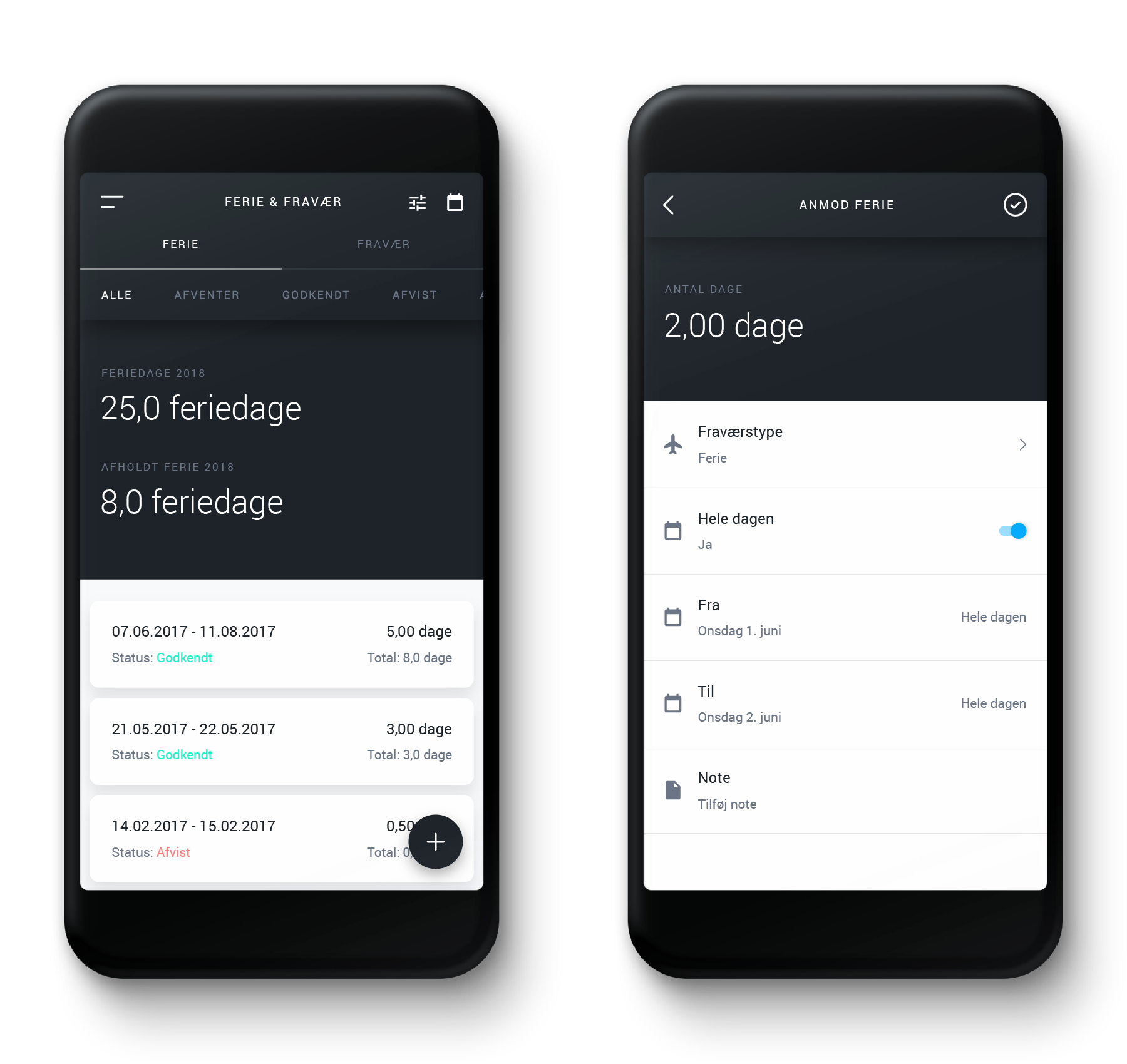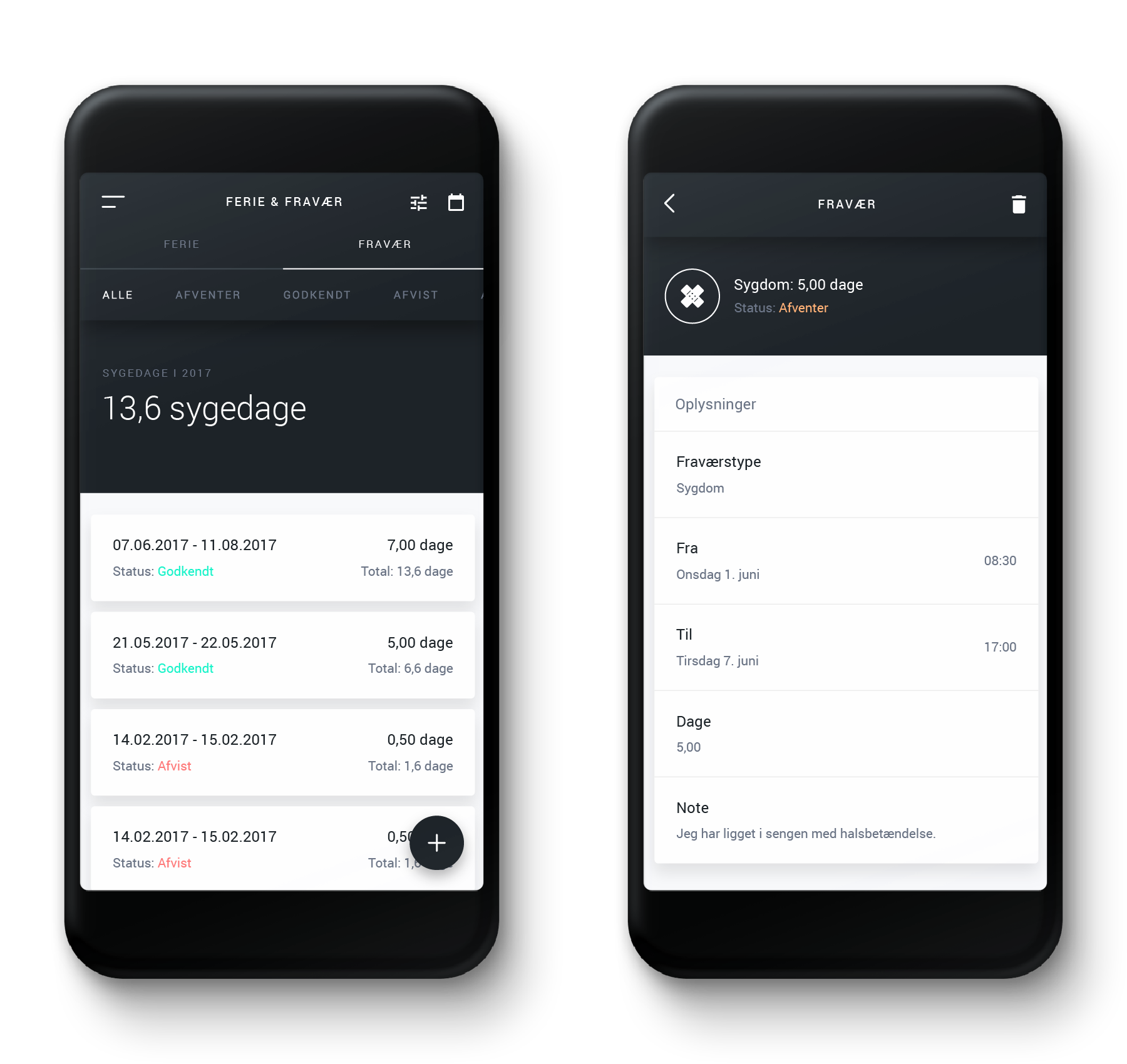 Zenegy's Flex hour module gives the company's employees the option to administrate and get an overview over their own flex hour balance. It is easy for the employees to register new hours or use the earned hours from the flex balance.
The days of searching frantically for documents is over! Save your employment contract and other important documents in the app – then you'll always have on you.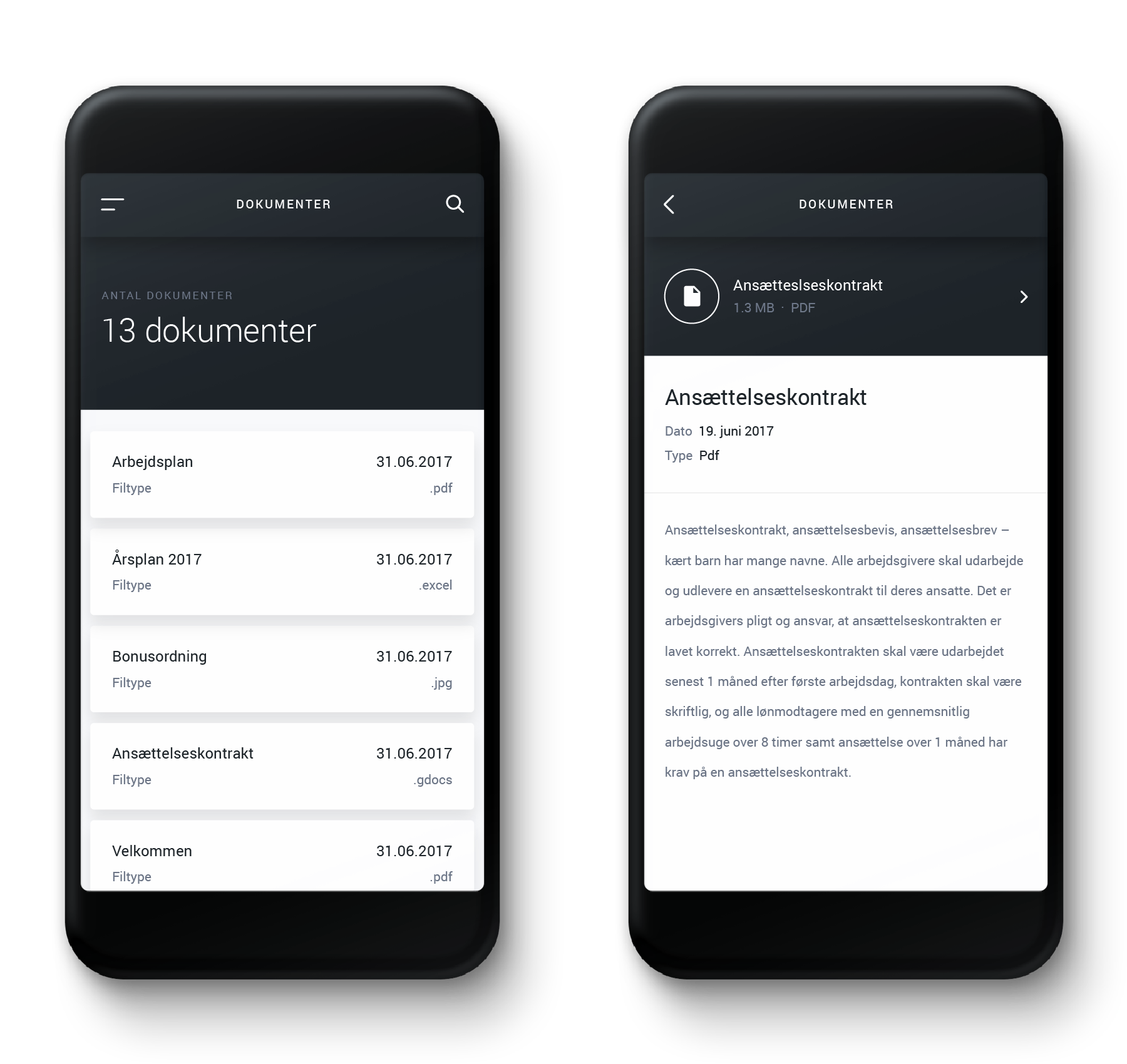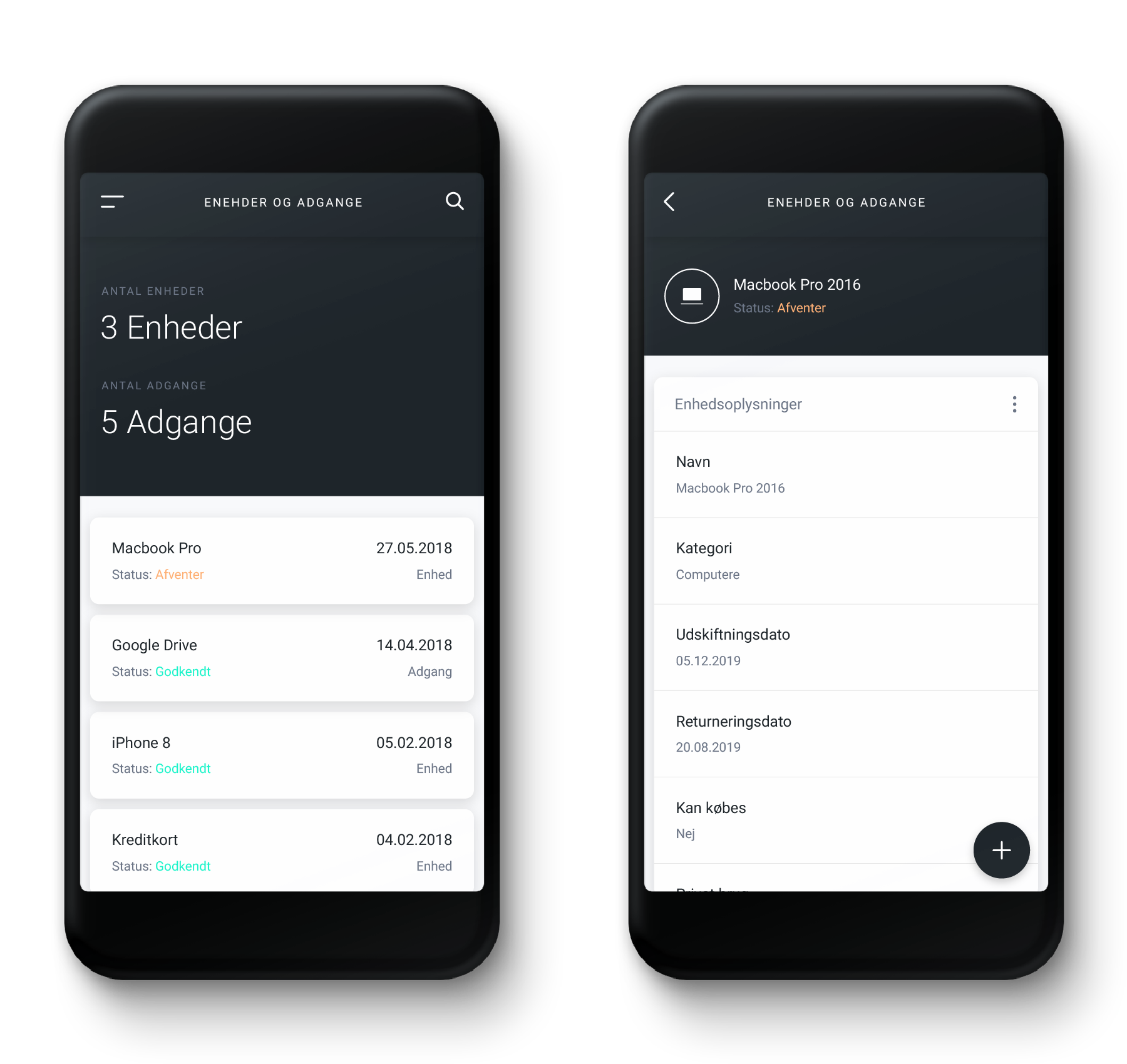 Keep track of items and accesses
The items and access tool makes it easy to keep track of which items and IT-system accesses have been given to which employee.
Add the details of your next of kin in the employee app and make sure that they are always close at hand in case of an emergency or if you're planning something festive.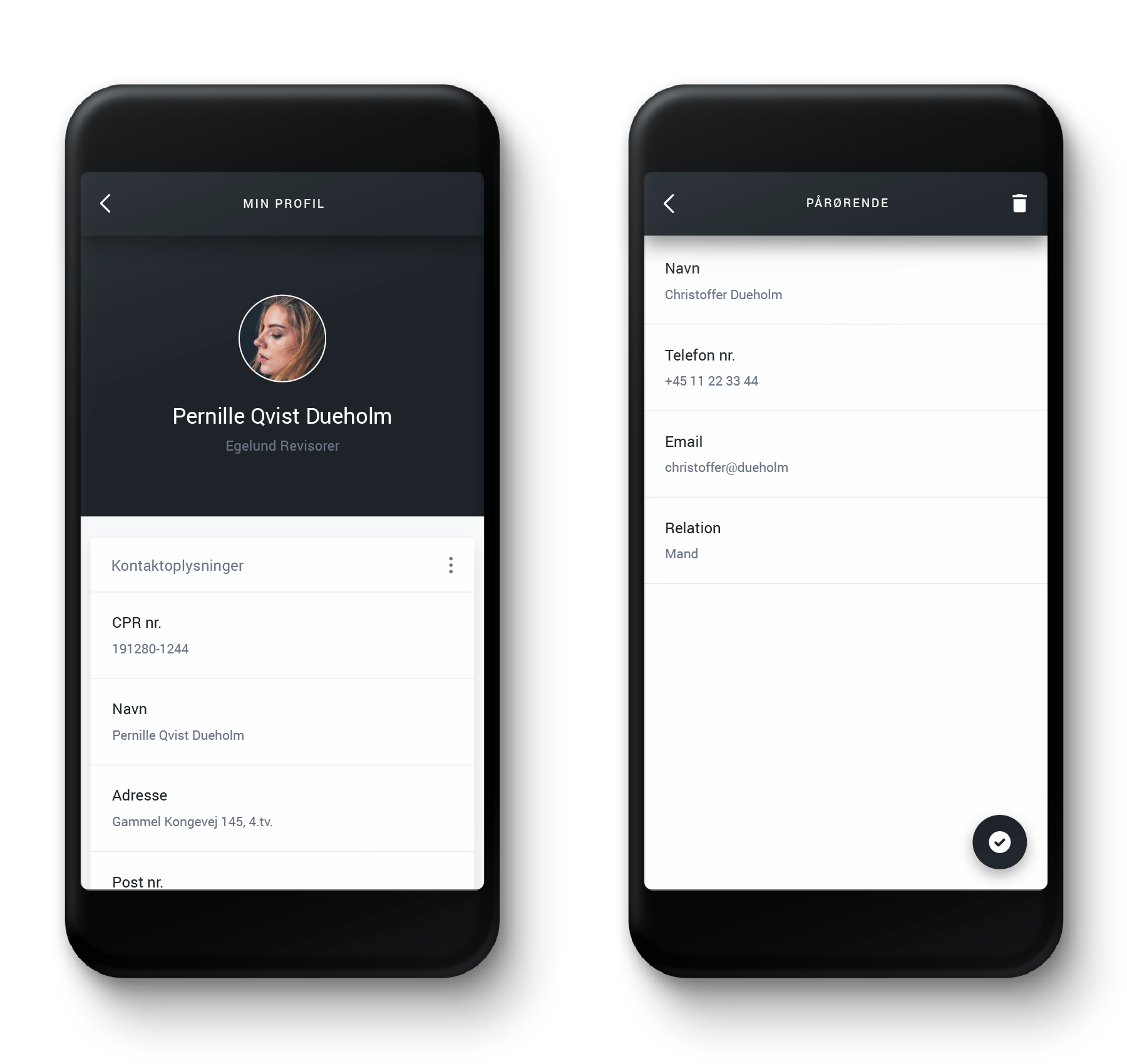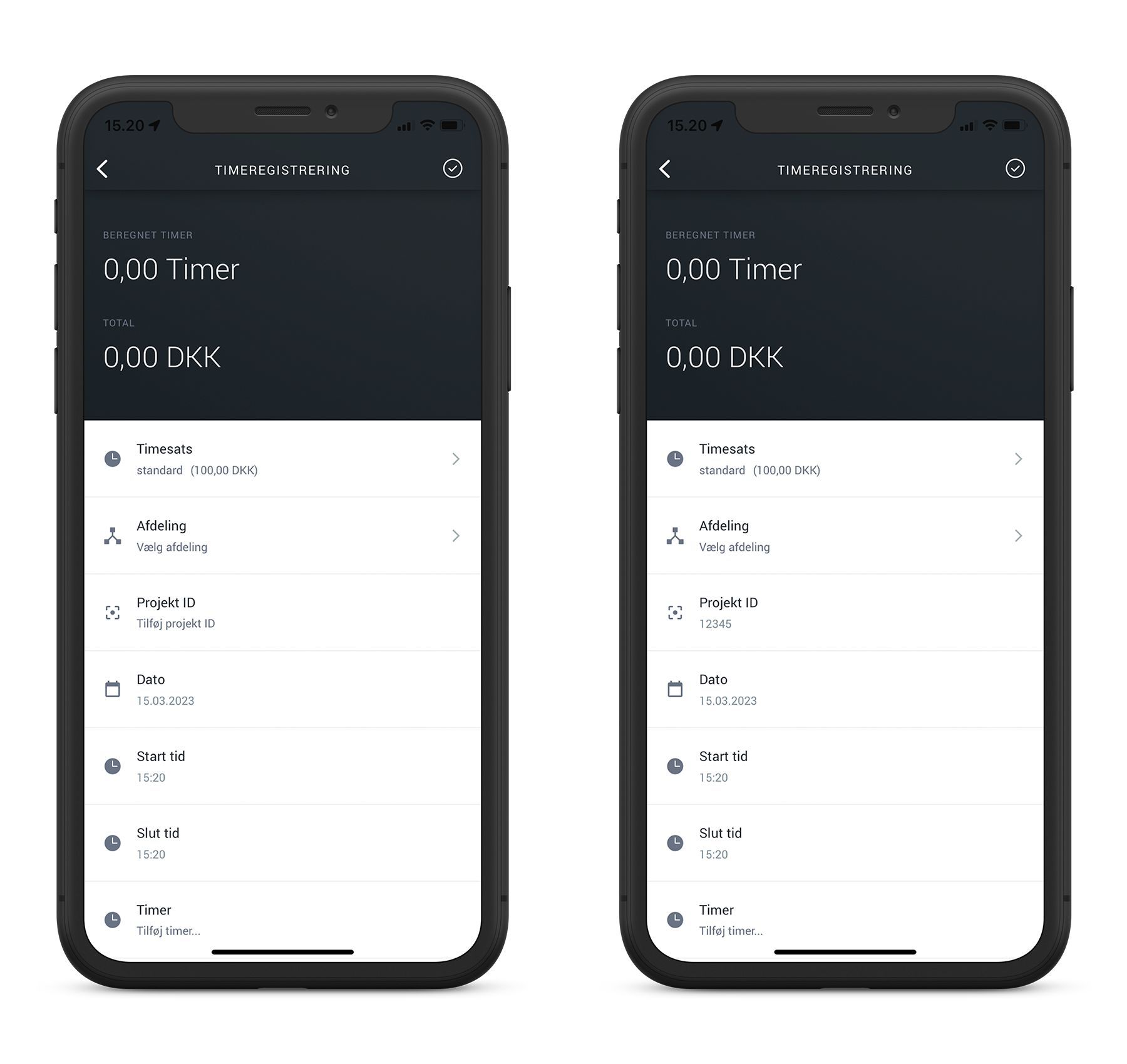 Create registrations for individual projects
With Zenegy, employees can add a project ID to all types of registrations so that each registration gets added to a specific project. It's completely up to you what ID each project should have.
See, download and share your payslips
Via the Employee App, employees can easily see, download and share their payslips as they see fit.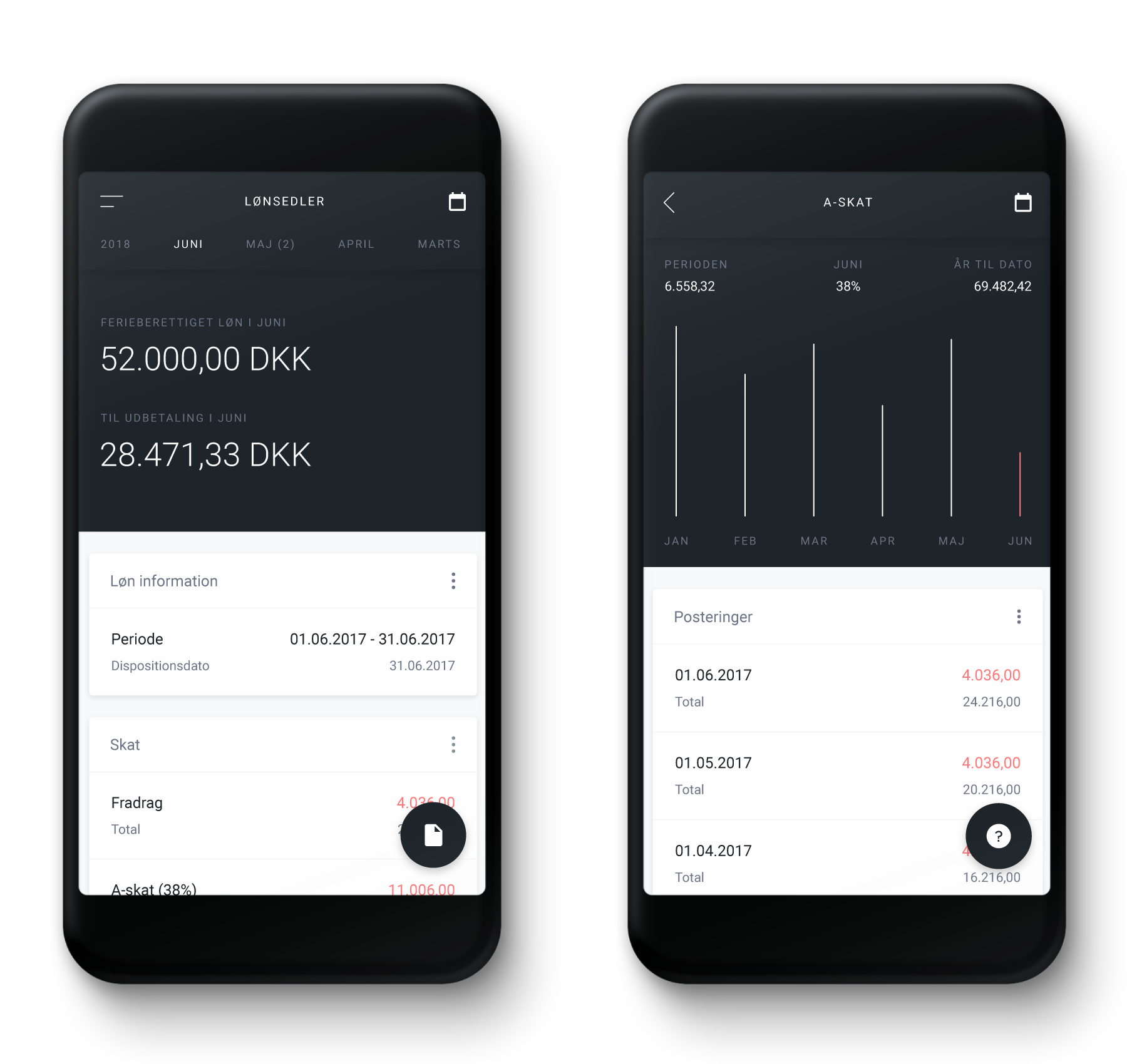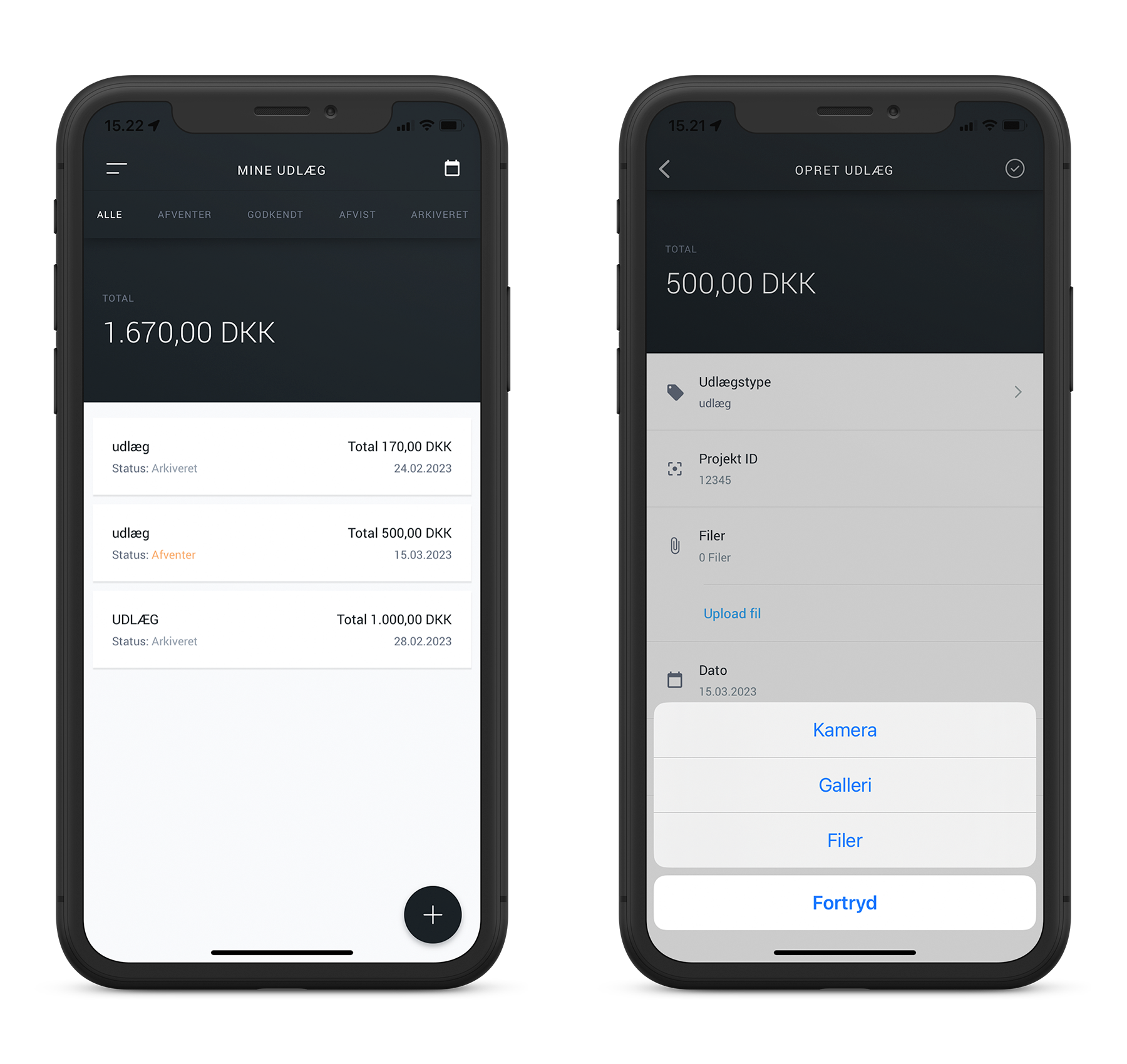 Attach files to registrations
Employees can attach files to all types of registrations, so that files such as receipts, invoices or other relevant documents can be uploaded with the registration.
Easy administration of expenses
Zenegy makes it a piece of cake to handle expenses. Type the date and amount that should be refunded, add a picture of the receipt or invoice, and send the registration for approval. Simple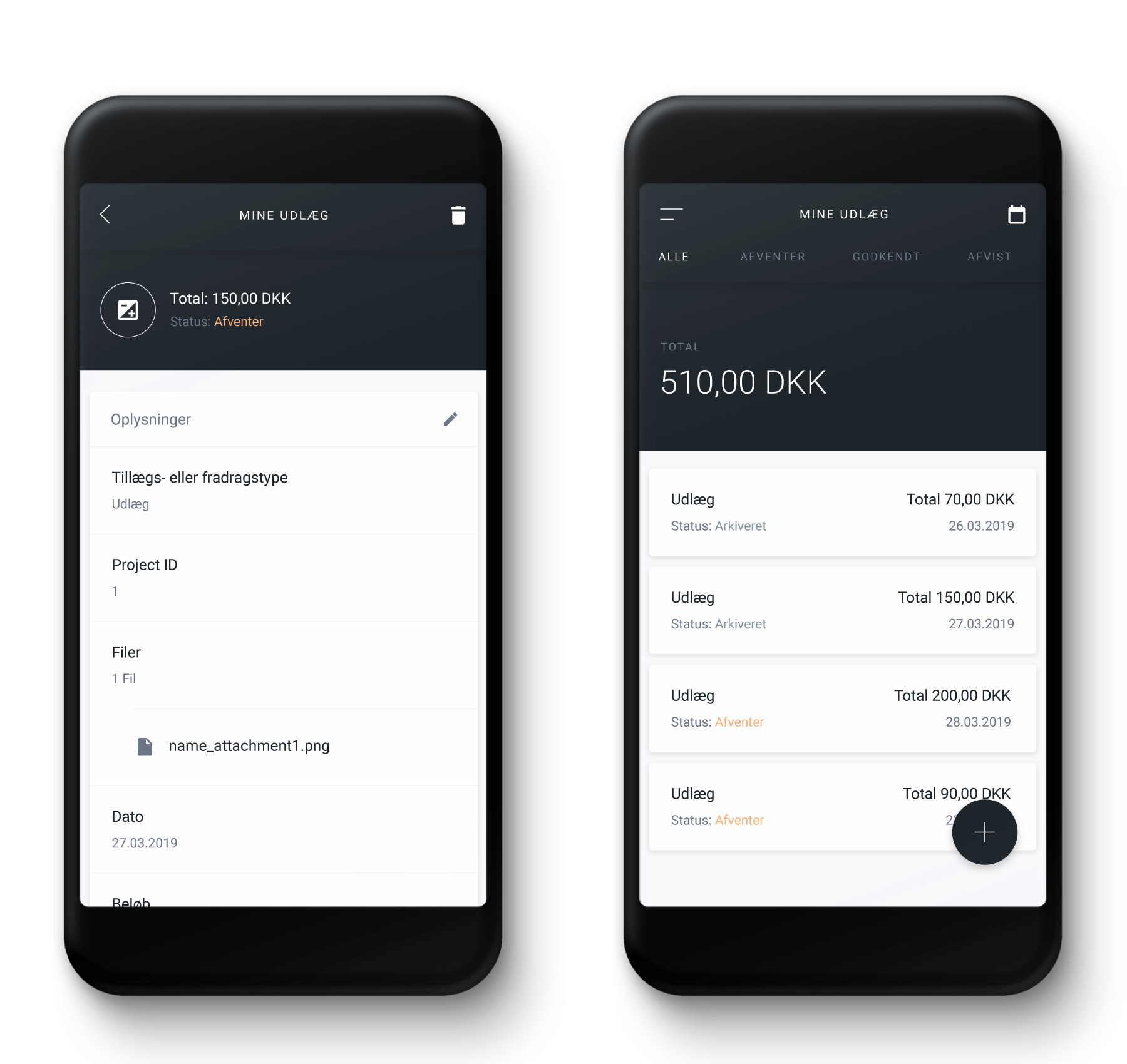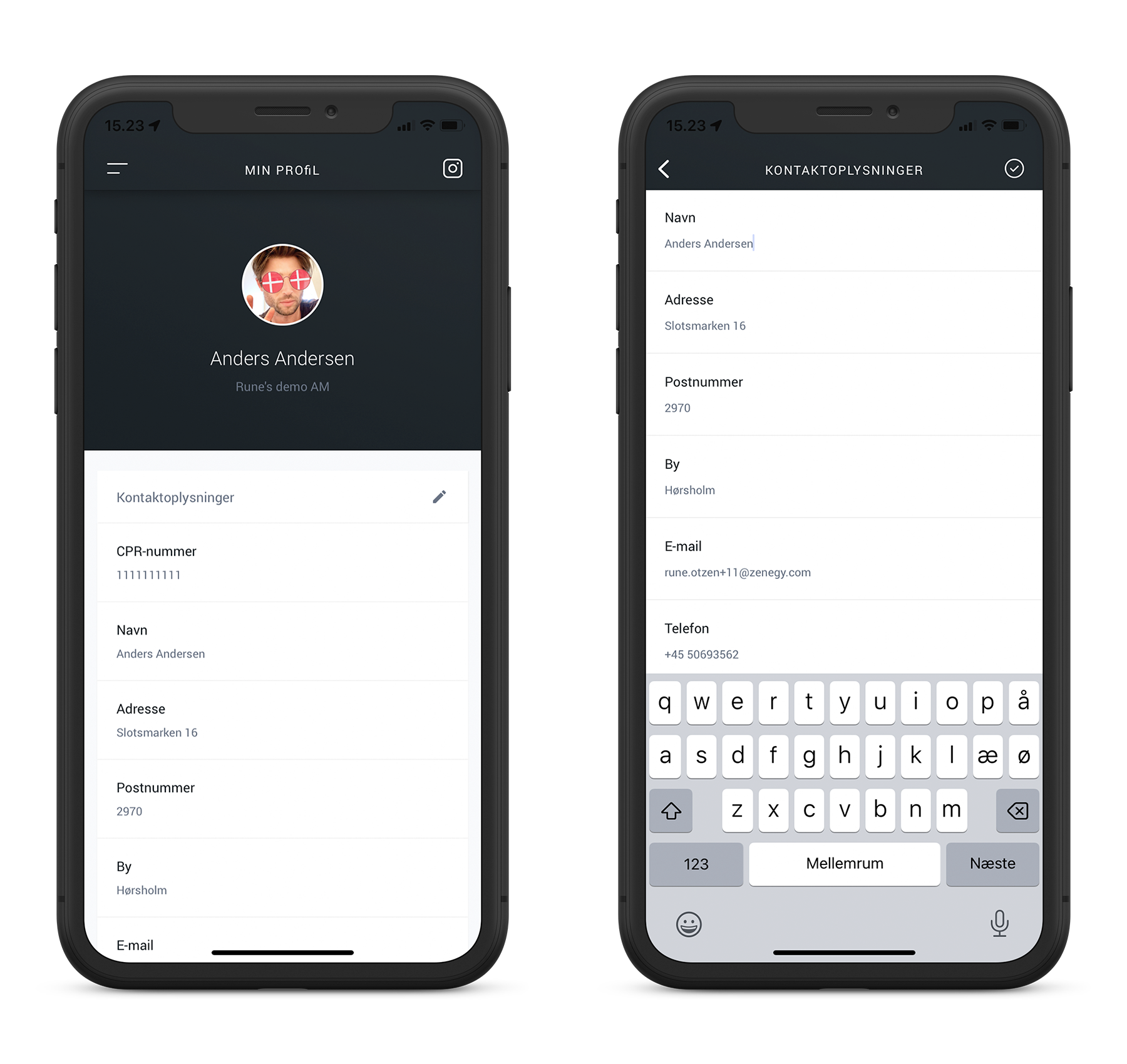 Update key information via the app
Employees can update their key information using the app so that their data is always up to date.
Employees can easily manage their supplement and deduction registrations using the app and can get notified as soon as the registration is approved.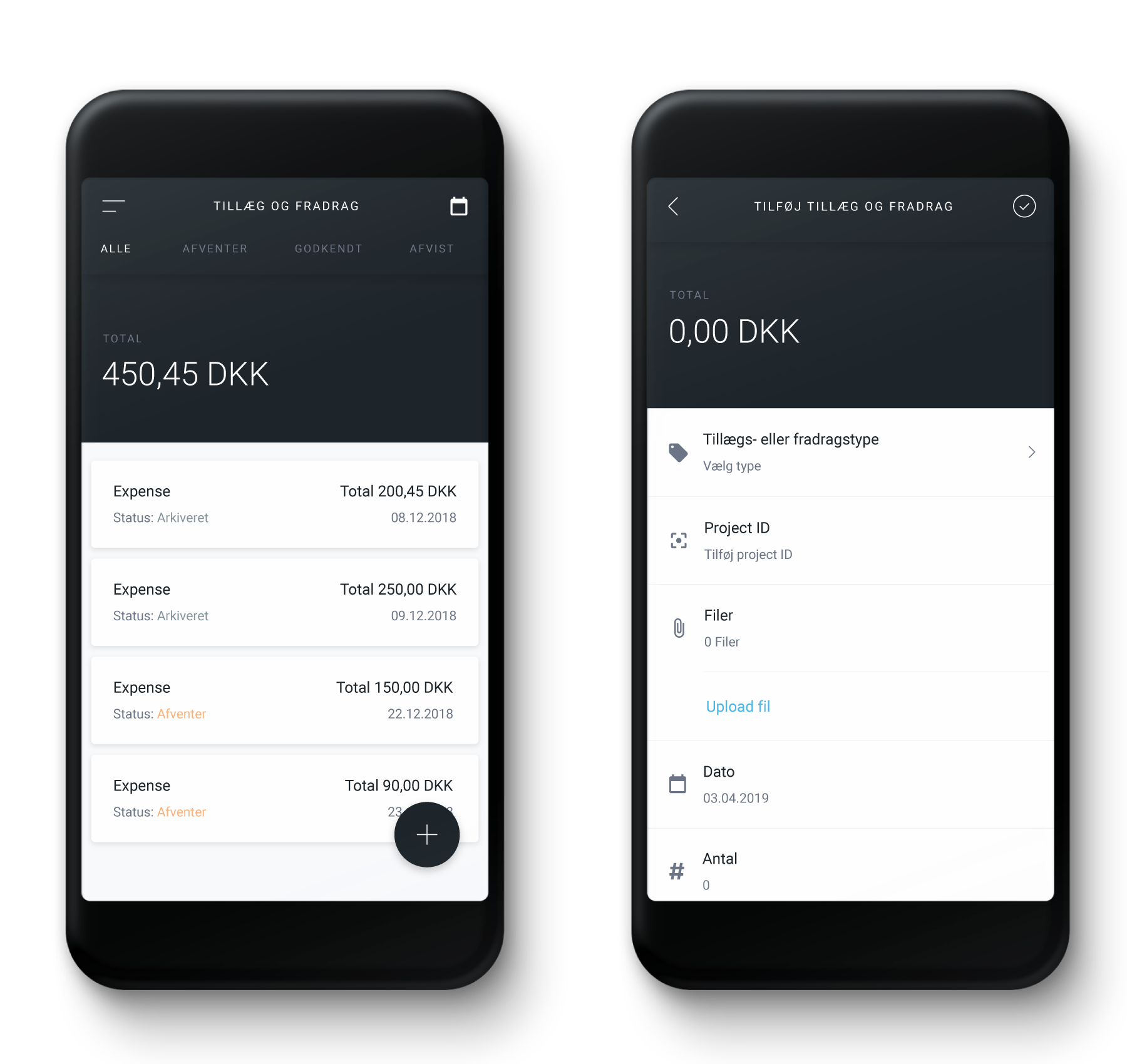 Complete the form to book your demo. You will hear from us as soon as we have received your booking.
We will take you through:
Your salary related needs and processes
Zenegy Payroll functions and features
 See how you can save 40% to 60% time on payroll management
How you digitalize your overall payroll management
Zenegy covers all needs within salary, accounting and time registration.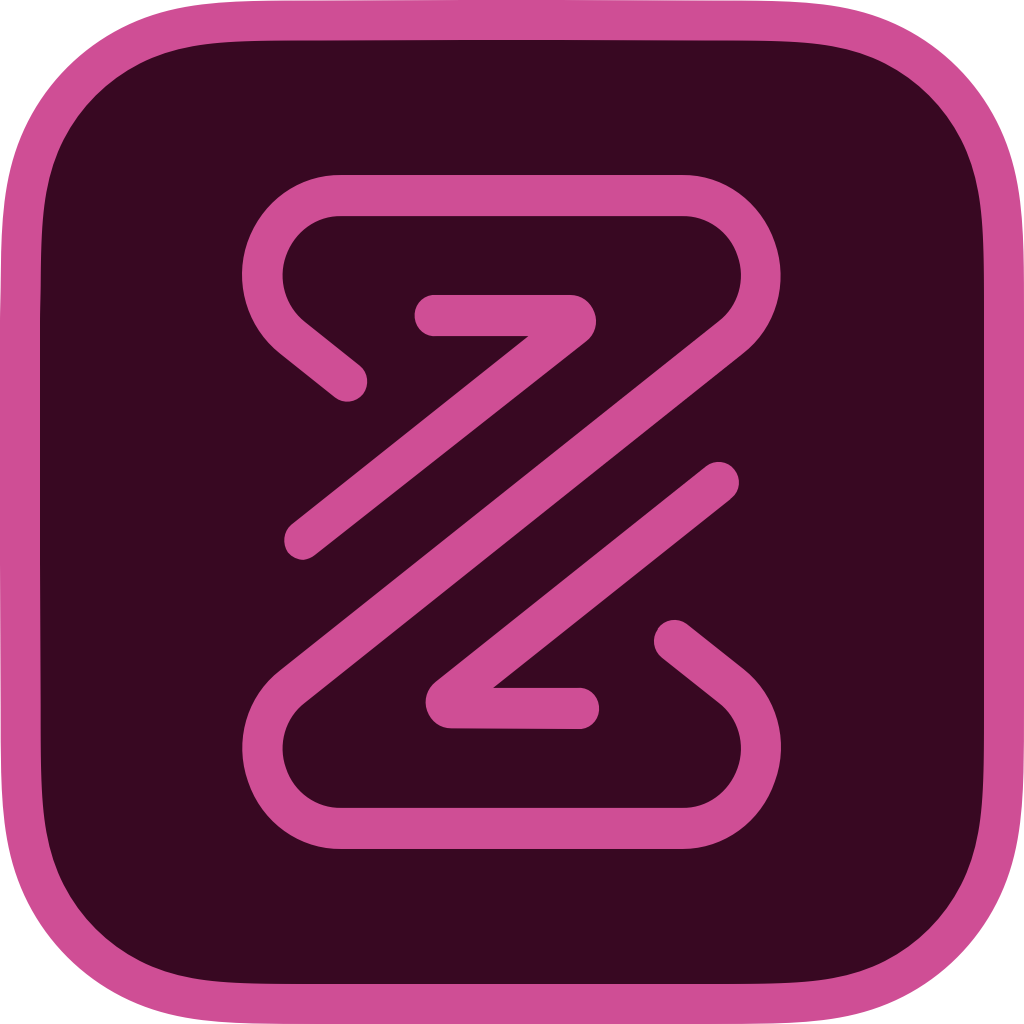 Payroll
Salary and HR in
one smart solution.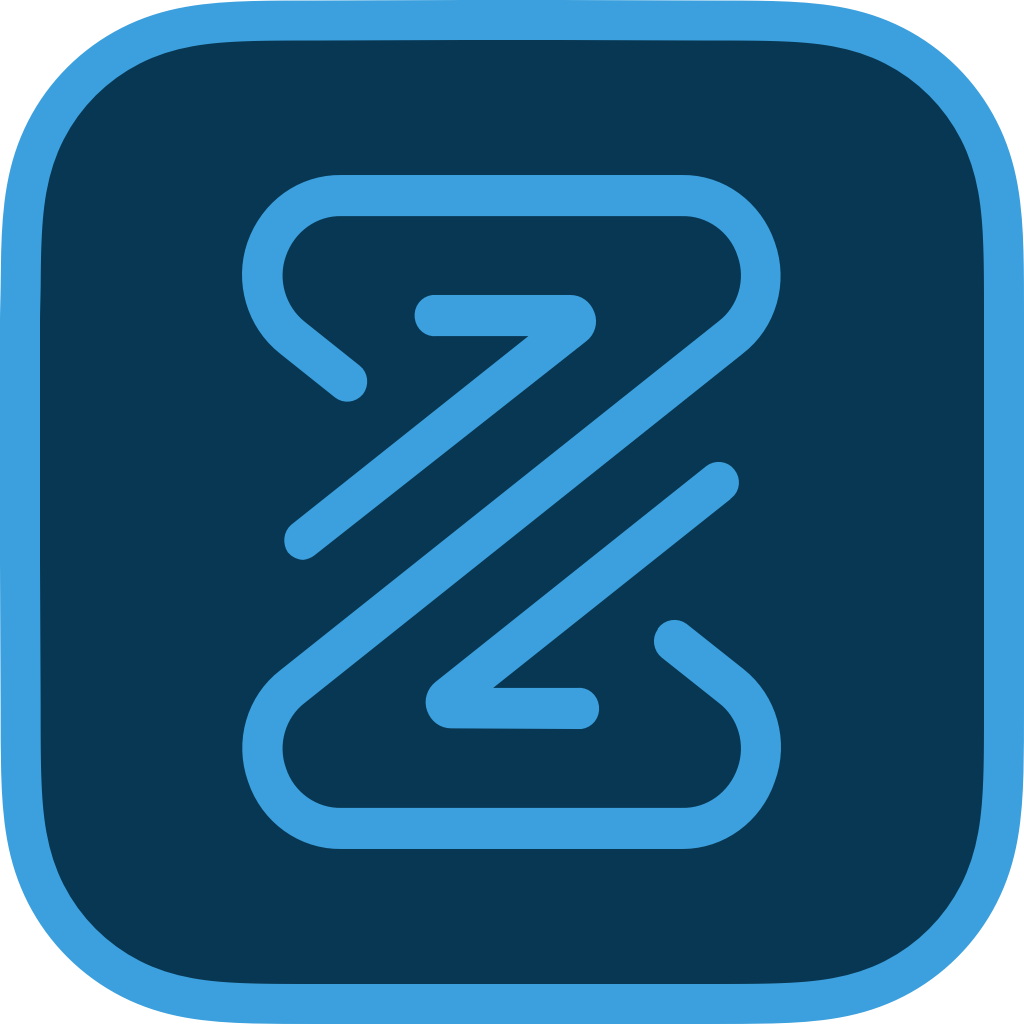 Numbers
Accounting system of the future.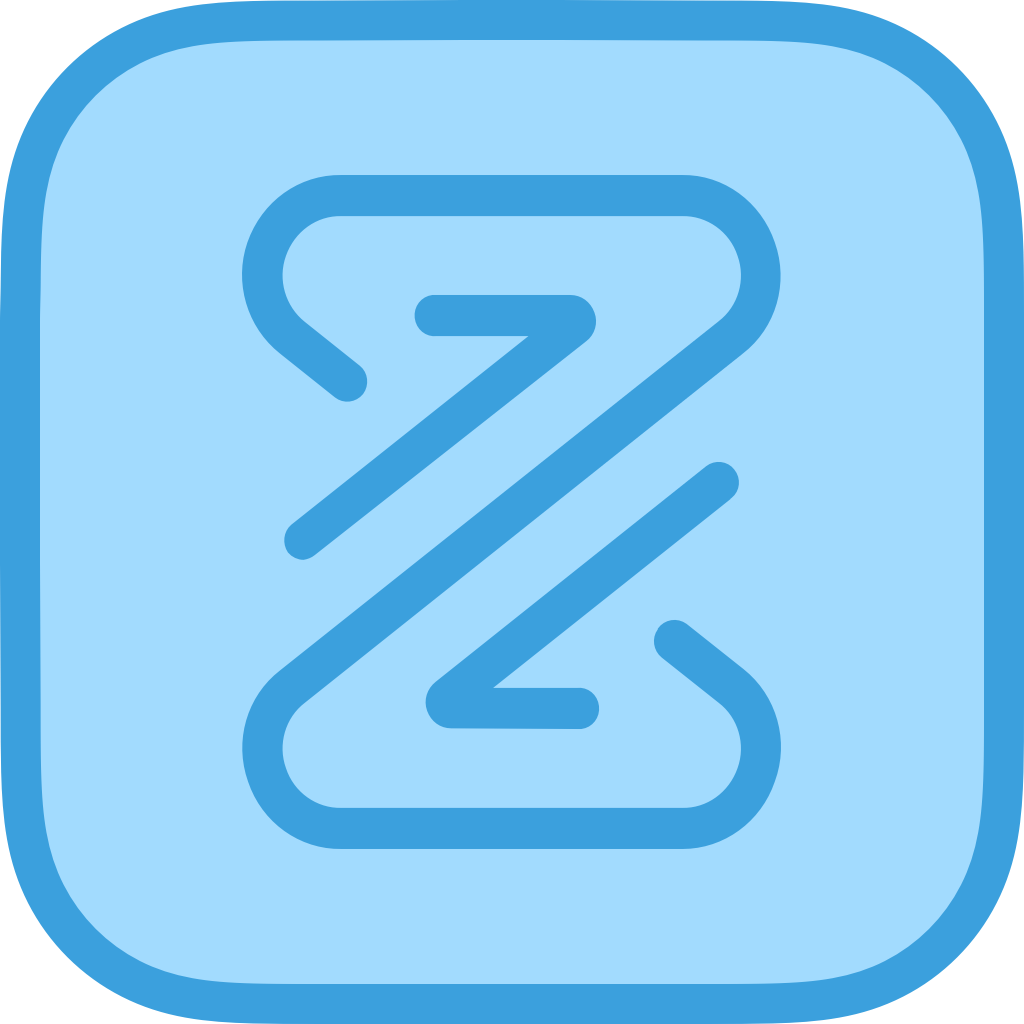 Expense
Frictionless expense
management.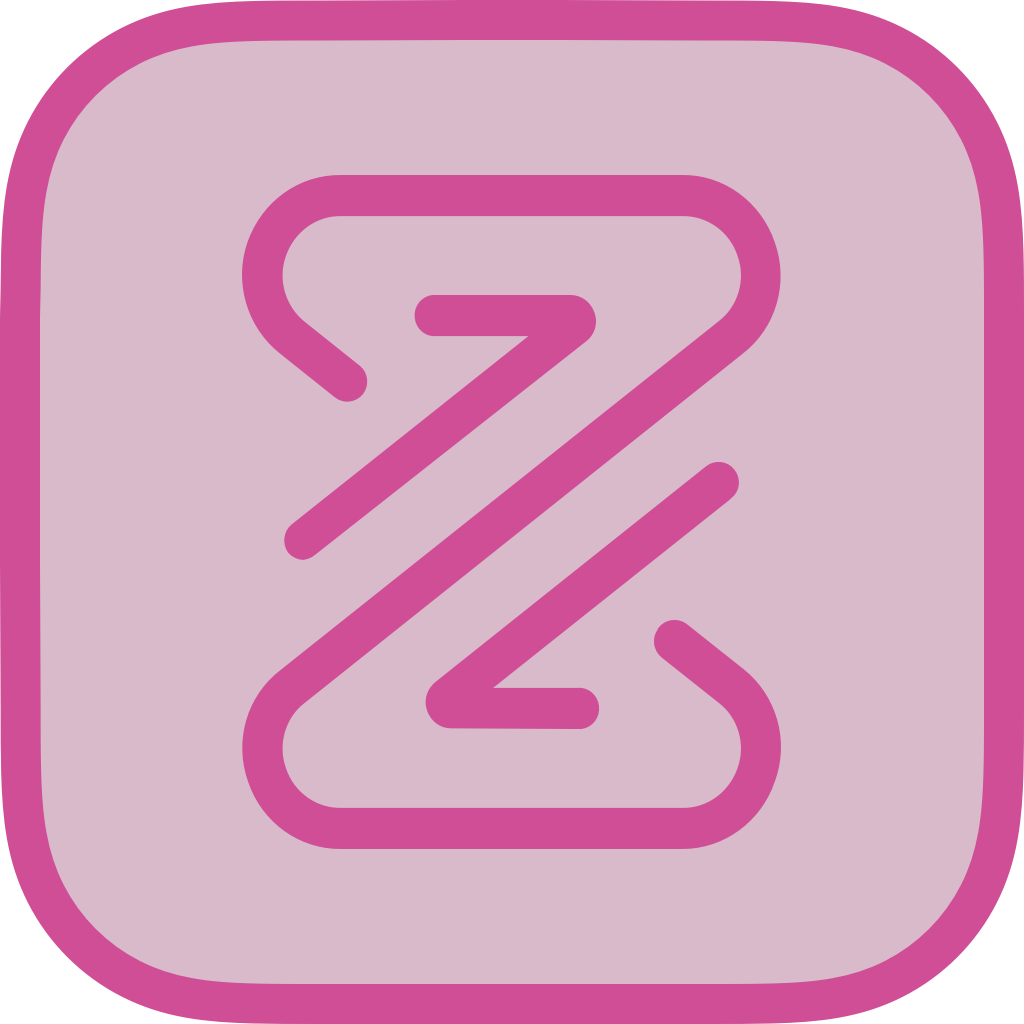 Time
Timeregistration
the easy way.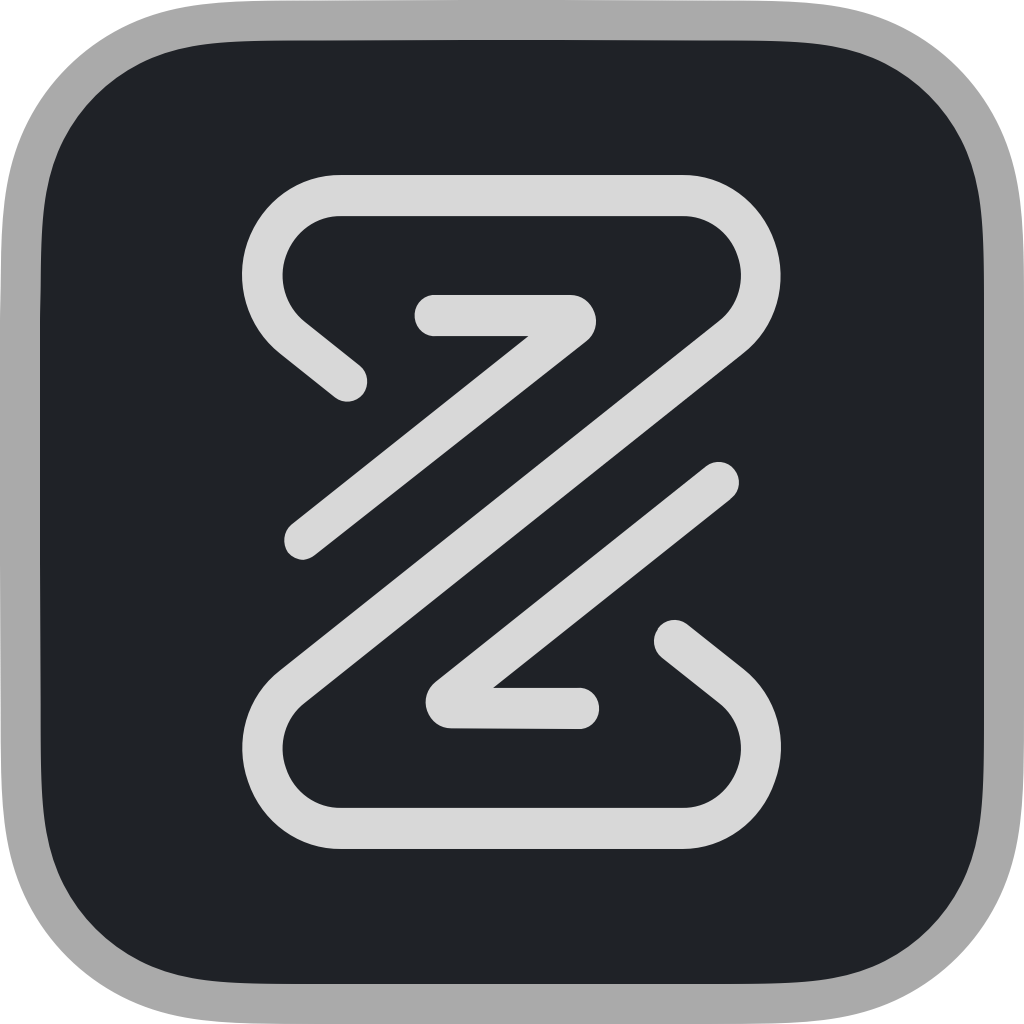 Portfolio
For accountants
and bookkeepers.